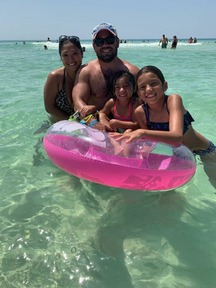 Before starting Stateline Bounce House Rentals we were a family just like yours that rented bounce houses. We have been around the Rockford area our whole life and our children have grown up here. Our children are young and we like to entertain at our home and go to festivals and markets where there is entertainment and often times the entertainment of choice happen to be inflatables. We have rented them, gone places where they have them setup, been to indoor party centers with inflatables....you name it. So some of the things that we noticed is that there could exist a more friendly way of renting inflatables and party rental equipment. Sure, the places we rented from were great but most of the time we never knew who the actual owner was? Were we doing business locally? Was this a big corporate national company that just hires local teenagers?
So when we started Stateline Bounce House Rentals we vowed to be more personal, more local, and more friendly. Yes, we are a business and this is our livelihood but isn't it kind of yours too? You are trusting us to provide your children and guests with a safe, clean, affordable and fun party rental solution. Aren't you kind of part of the business? We think so....and that's exactly how we operate. We treat our customers great and our employees even better because we only want the best for everybody. We aren't perfect, we make mistakes and sometimes doing what we do is really, really hard work. Late nights, rain, heat, people that have had a few too many....but at the end of the day we want to make sure you feel like you did business with a local company and that the local company cares about you and our community.
We hope that you choose us, refer us and that we partner with one another time and time again. Whether its in your backyard, a festival, a market, a corporate event or anything us please let us know how we can serve you better. At anytime if your experience was not up to the standard that you expect please let me know by calling directly 815-980-6138.

Enjoy meeting some of our family! (Yes, they all work in the business even the little one)