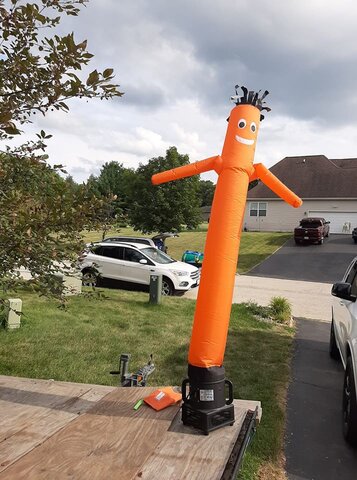 Whacky Wayne the 6ft Tube Man




Regular Price: $25.00
Over 6 Hours: $28.75
Overnight: $32.50
Multi-Day: Regular Price 1st Day Half Price 2nd Day!



Do you want to draw attention to a special event or sale at your business? Maybe just get a good laugh for a bday surprise or anniversary....Whacky Wayne is a 6ft Arm flailing inflatable tube man and he gets the party started everytime!
7 - 10 Hours = only 15% more!
Party all night long for only 30% more!
Add a 2nd Day for 50% More!
Price will automatically adjust in cart
25% down is required to reserve